New Works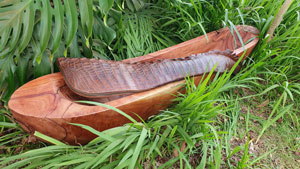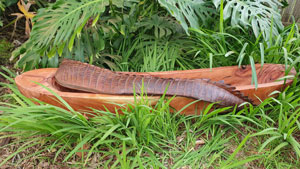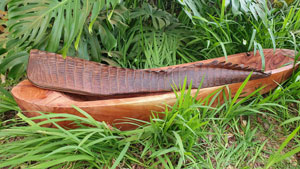 This unique one-of-a-king croc tail gun bag comes with a tag from the Department of Parks and Wildlife to show its authenticity and that it was caught legally. The bag was handmade in Darwin from a locally caught crocodile that measured 3.6 meters long (approx. 11feet 8 inches). The inside size of the bag is comparable to that of a medium to large gun bag.
Australian crocodile skin is very tough and is considered the highest quality of all crocodile skins. It will provide a very long service life and is an original design. There are no others of its type on offer anywhere else.
Price is $12K USD or $17.7K AUD – Including shipping and insurance.
Contact Details
AU: 0429 694 159
US: 001-614-29694159